PITTI IMMAGINE UOMO 97 News Release
Effortless is the Theme at the 2020/21 Autumn/Winter season!
Held twice yearly in Florence, Italy, the Pitti Uomo is the place to be to show and see fashion's best. Echizenya has exhibited regularly over the past half-decade, and this season's 97th Pitti Uomo marks Echizenya's 12th appearance. Brand Director Masaki Goto reports from the Fortezza da Basso.
Echizenya stand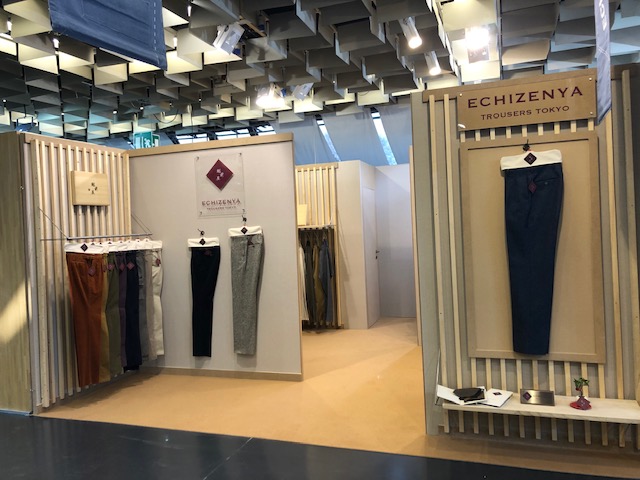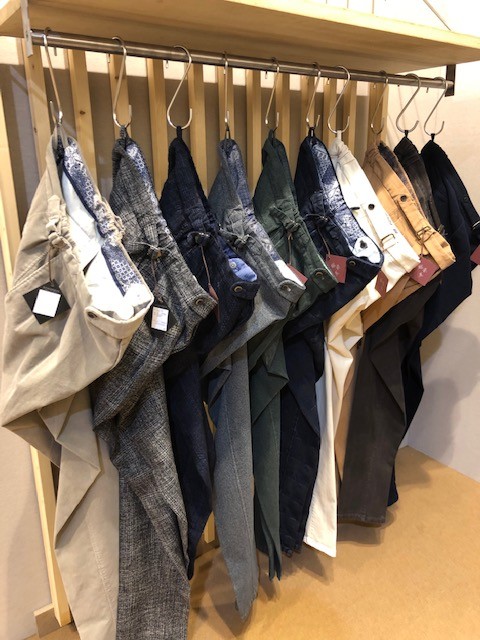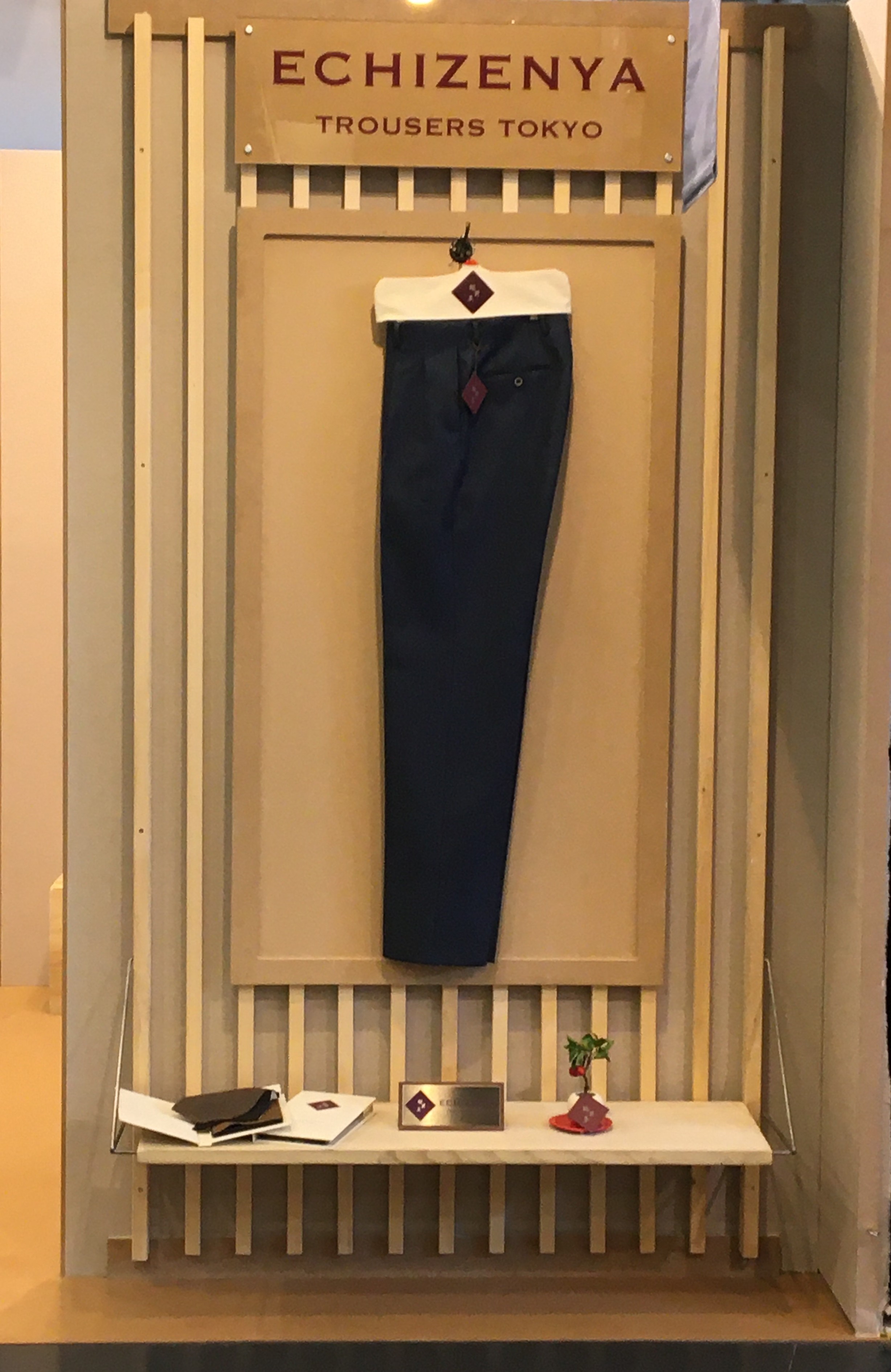 The biannual Pitti Immagine Uomo is the world's preeminent men's fashionwear event, consistently drawing an average of 30,000+ buyers, journalists, and other industry figures. As with last season's exhibition, Echizenya is featured at a booth in the central pavilion—a fitting position given that it is among the world leaders in men's fashionwear. Standing tall among the assembly of Italian factory brands gathered here, Echizenya has strengthened old friendships and forged new associations as each Pitti Uomo becomes even more important than the last.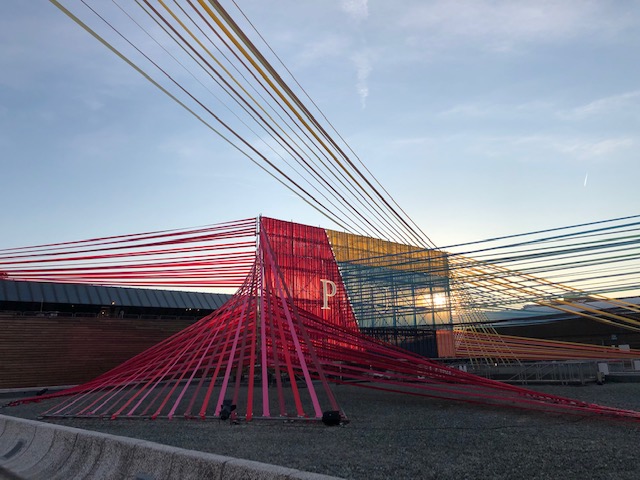 This 97th fashion festival is organized around the "Show your Flags at Pitti" theme. The reason for focusing on flags, explains General Manager Agostine Poletto, is that "The flag is never a silent fabric. It always says something." He adds, "like clothing, it is a mobile symbol of identity, belonging, thought, and feeling." In this vast pavilion with over 1200 brands represented, these flagship lines fly high with stirring marches blaring from speakers to urge progress upon progress.
For the coming autumn/winter season we are relaxing and going for casual elegance.!
All of the fashionista crowding the leaders' booths come together to create a luxury-street atmosphere. With plush oversize woolen coats screaming easy street, the industry is clearly moving to the effortless elegance look. With outstanding excellence here and fantastic design sense there, the total is a seemingly haphazard thrown-together ensemble that ends up asymmetrically coordinated in the best of style.
Clásico – plus
Echizenya brings the best materials, craftsmanship, and fashion sense together to create outstanding pants for every occasion and more than meet market needs. Inspired by Clasico Italiano, brand director Masaki Goto evokes the Clasico spirit in this cross-over collection.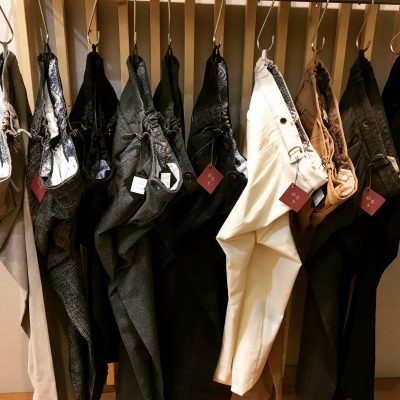 Drawstring Pants
Making your statement all the more clearly for their restrained understatement, these drawstring pants have a subtle attention to detail that reinforces their dress-down stylishness.
Patterned
This autumn/winter will see a break-out of patterned apparel from all of the market leaders. Perhaps most popular will be the quietly eye-catching shepherd check. Going nicely with the cold's traditional single-color items, it also adds new life to your old favorites from seasons past. Checks offering enduring stylishness will continue popular in 2020.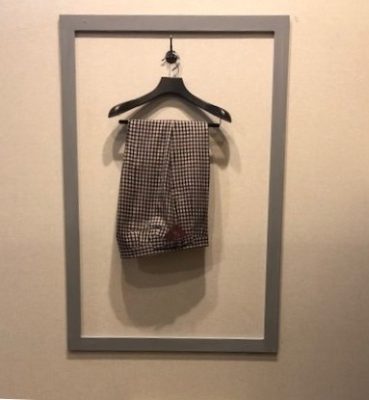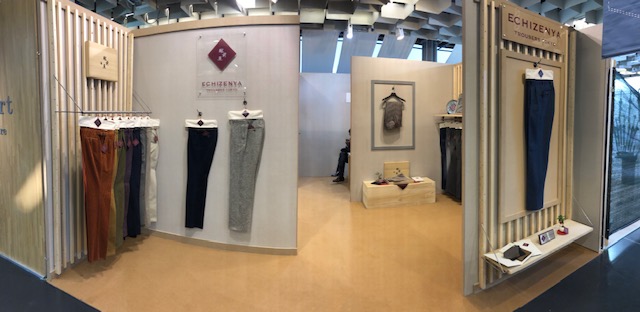 Heritage Trousers
"Heritage" looms on the horizon for the next season, as epitomized by the volume-silhouette style in raglan-sleeved coats and more. At Pitti Uomo, we combined this with outdoor items to create another variation on the effortless elegance theme. Mixing in an outdoor utility concept shell parka yields a more distinctive oversize bulk-up look—all of which is accented with wide trousers draping down to the hem and slip-off sneakers.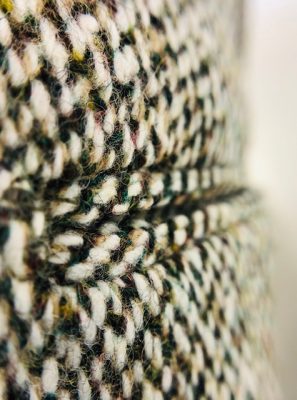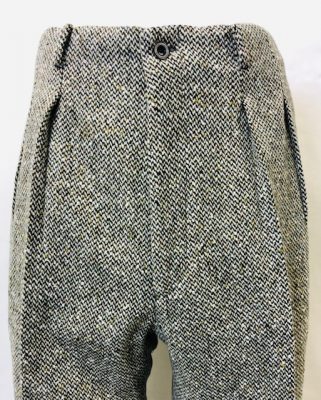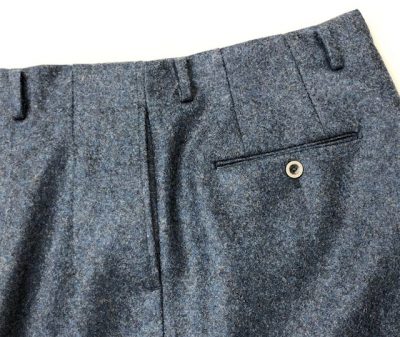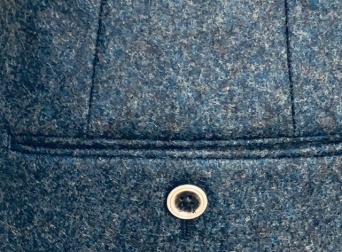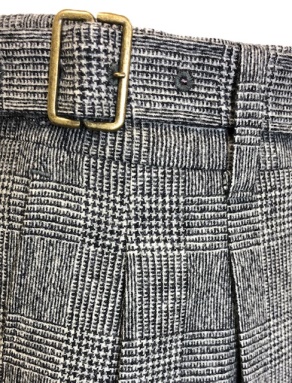 ECHIZENYA Friends!Special Thanks!
ECHIZENYA
The Matsuura factory both preserves the best of the fabrication tradition and evolves the rest to make it even better.
As a result, it turns out quality products equal to those from the meister's very hands.
Despite being produced in a factory setting, every pair goes through over 150 precision fabrication steps
with intense attention to detail to produce peerless apparel for people who care.
Building upon tradition to develop the technology and artistic skills needed for quality's evolution, this is future-ready apparel today.